Summer is teasing us a bit at the moment, certainly here in the far North East corner of Scotland. We've had some absolutely glorious days but others most definitely hold true to the
'ne'er cast a clout til May be oot' adage. For me one of the unmistakable flavours of Summer is Pimm's. It makes you think of the Chelsea Flower Show, Henley Regatta, Garden Parties, Punting on the Thames, Polo Matches and of course Wimbledon. National Barbeque Week kicks off today (May 30th) and runs until 5th June. The recipe I'm sharing today is perfect for al fresco dining and makes a great BBQ side dish. It was inspired by
Nigel Slater who wrote about a sweet strawberry and cucumber fruit salad in his Observer column. I immediately thought of Pimm's and decided to have a go at a savoury version with a Pimm's Dressing. It turned out to be the perfect taste of summer.
Whilst I know that I like Pimm's I really don't know what exactly it is. Time for a wee bit of research. First surprise - and probably why I like it so much - is that the alcohol base is none other than my good friend Gin.
Apparently Pimm's is a 'fruit cup'
but may also be considered a liqueur
. First produced in 1823 as a tonic to aid digestion it was served in a small tankard known as a 'no. 1 cup'. Over the years other variants were introduced from no. 2 cup right through to no. 6 cup. All had different spirit bases covering whisky, rum, brandy and vodka. Hence what we buy today is known as Pimm's No 1. It's also worth while checking out supermarket own brand versions such as Austin's, Jeeves and Pitchers for Pimm's O'clock on the cheap.
PIMM'S SUMMER SALAD
Strawberry, Cucumber and Mint Salad with a Pimm's Dressing
Salad
2 Punnets of British Strawberries
Dressing
1 Tbsp White Wine Vinegar
1 Tbsp Fresh Mint - finely chopped
Freshly ground Salt & Pepper
Hull and roughly chop the strawberries.
Cut the cucumber length ways and scrape out the seeds with a teaspoon. Slice into crescents.
In a jam jar shake together the dressing ingreedients and season with salt and pepper.
Stir the dressing through the salad just before serving and sprinkle of few whole mint leaves on top.
It's Pimm's o'clock! For further recipes celebrating this essentially British taste of summer check out the following. I'm also intrigued by the Cucumber Cake from Veggie Desserts but that might just be because of it's Gin icing!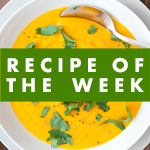 18